GOOD NEWS, EVERYONE! I recently started working on a little side project since leaving DCD. I am now, in my free time, a novice live show promoter. My first event will be in Youngstown, OH at
University Pizzeria, a.k.a. The U-Pie
, on March 12, 2011. The lineup is
The Traditionals
(Pittsburgh),
Mala Sangre
(Erie), and
Tighten Up! Pittsburgh
's deejay
Jeffrey The Boss
, who will be spinning the best in ska, rocksteady, reggae, punk, and Oi! between sets and after the show.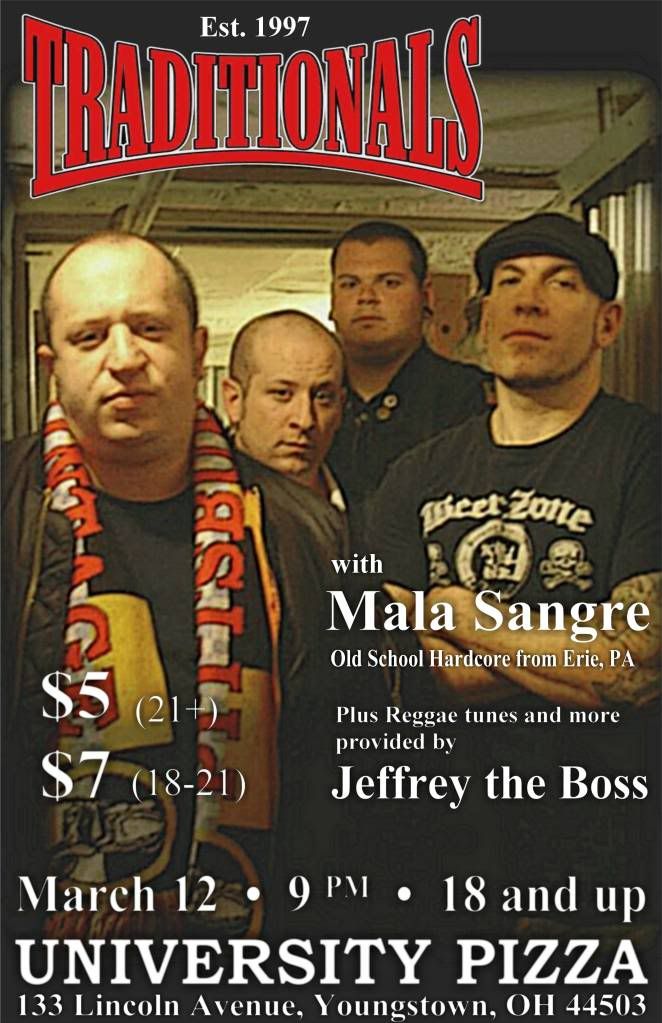 If you're not familiar with The Traditionals, these guys have been together since 1997, and are getting set to go on their second (!) European Tour, starting off with the
Punk and Disorderly Festival
in Berlin. But first, they're coming to Y-Town. Be there!
Interviews online:
2008:
Oi! Warning Fanzine
Artless Nonculture
(Year Unknown):
2011:
Punk Rock '77 Thru Today
Links:
Facebook
MySpace
YouTube
PunkRockers.com